Forensic Pathologist
And Author
Dr. Janis Amatuzio
Dr. Amatuzio MD is certified by the American Board of Pathology in Anatomic, Clinical, and Forensic Pathology.
She is the former (17 years) Chief Medical Examiner of the Midwest Medical Examiner's Office, a multi-jurisdictional, NAME (National Association of Medical Examiners) accredited death investigation system based in Anoka County, Minnesota. She has spent over thirty years in practice, primarily in forensic pathology. As a result, she has set up and directed many death investigation systems, trained death investigators and law enforcement, performed numerous autopsies, and testified in state and federal court.
She is currently consulting and writing, and is a frequent lecturer and guest speaker.
She graduated from the University of Minnesota Medical School in Minneapolis, Minnesota. She did her residency and subspecialty training at the Hennepin County Medical Center Department of Pathology and Hennepin County Medical Examiner's Office under the direction of Dr. John Coe (Minneapolis, Minnesota).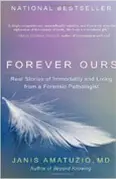 Real Stories of Immortality and Living from a Forensic Pathologist (2002)
A national bestseller
Available on Amazon.com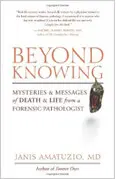 She has been featured on television in Forensic Files and since 2006 in the Discovery Channel series called, "Deadly Women" which airs internationally.
Contact Midwest Forensic Pathology for Forensic Consultation or Speaking Engagements.